Butler Varsity Swimming and Diving
Swim Team info...
Coaches... and current results and standings...
WPIAL Champion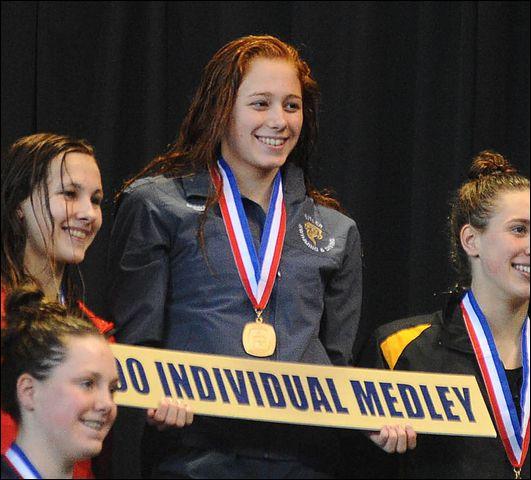 Butler freshman Laura Goettler breaks 200 IM record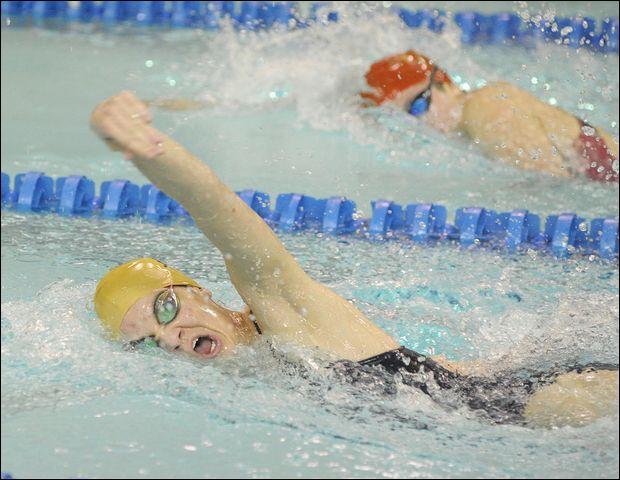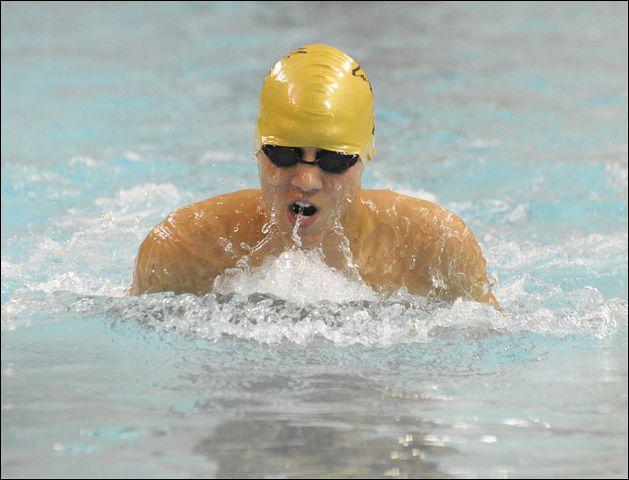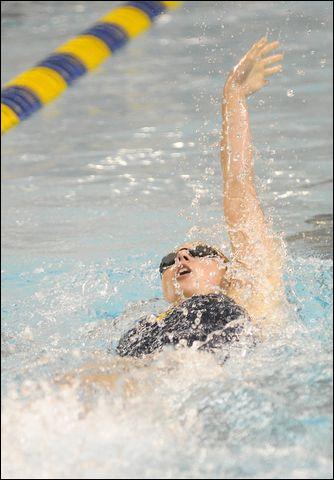 Swimming
Butler (men)
Butler 99 Shaler 73
Butler 85 Penn Hills 73
Butler (women)
Butler 95 Shaler 85
Butler 91 Penn Hills 78



2015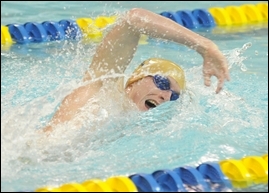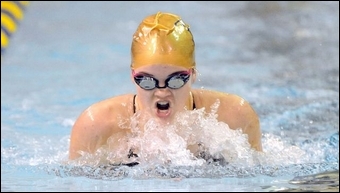 vs. Indiana 2012


past seasons...

Meredith Harbison vaults to the 400 club with 403.35 to place third at WPIAL's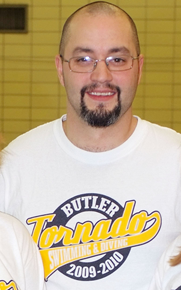 www.goldentornadosports.net, is dedicated to bringing the viewer as much information as possible about each and every sport supported by Butler Athletics. All information regarding Butler Athletics is generated by students and parents who seek to provide the very best updated material for all to view. We invite you to submit any appropriate material by clicking the below address and attaching, doc.'s, photo's and other pertinent information related to the sport of your choice. Thank You
--------------------------------------------
2009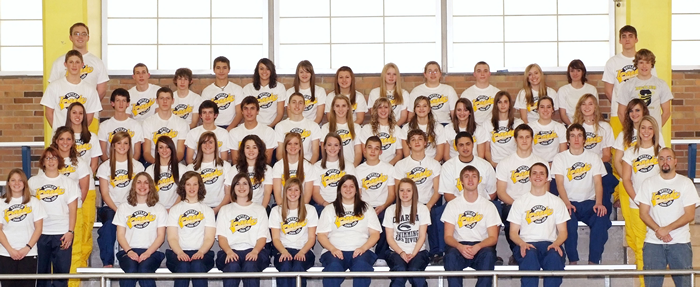 Schedule
Butler Girls - 121 Indiana - 65
Boys and Girls squads both qualified for WPIAL in the medley relay.
Qualifiers for WPIAL -
Heath Calhoun - 1 meter diving
Brittney Grenet - 1 meter diving
Both Boys and Girls 200 Medley Relays
Matt Goettler - 200 Individual Medley and 100 Breaststroke
Travis Myers - 100 Backstroke
Brianna Keelan - 100 backstroke

Butler Girls - 101 Hampton - 83
Highlights and WPIAL Qualifiers
Sophomore Matt Goettler qualified in 100 back. Juniors Brainna Keelan and Jordan McElhaney both qualified in the 200 IM. Both Boy and Girl 200 Frestyle relays qualified. Divers Heath Calhoun and Brittney Grenet placed first. brittney qualifying for WPIAL with a score of 240.25

Girls - Team Scores
Butler - 114
Knoch- 69

Boys - Team Scores
Butler - 121
Knoch - 61

First place finishers for the boys were diver Heath Calhoun, and swimmers Travis Myers, Matt Goettler and Brandon Walsh. First place finishers for the girls were Jordan McElhaney, Renee Clouse, Taylor Campbell and Morgan Morrison. diver Meredith Harbison qualified for wpial in 1 meter diving with a score of 236.50

Butler girls 106
North Hills 78
Butler boys 100
North Hills86
Butler varsity swimming senior night.
Both the boys and girls team walked away
with a section win against North Hills.
The boys qualified the 400 free relay for WPIAL. First place swimmers for the boys were Heath Calhoun, Matt Goettler, Sam Cleary, Brandon Barr, Brandon Walsh, Travis Myers and Alex Bauer. First place finishers for the girls were Brittany Grenet, Brianna Keelan, Jordan McElhaney, Kati Herr, Taylor Campbell and Morgan Morrison .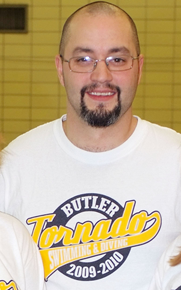 Head Coach :
Ken Bedford
past performances
2009 WPIAL Qualifiers
Diving
Nathan Barry, Heath Calhoun, Sean Murphy & Brittany Grenet

Swimmers
Erik Bergh 100 yd Backstroke
Girls 200 yd Medley Relay and 200 Free Relay
Brianna Keelan, Jordan McElhaney, Abby Merhaut & Morgan Morrison

Scoring a swimming contest....

Butler Swimming
And
Diving Team

Diving Coach: Ken Bedford
Assistant/volunteer diving coach: Nathan Rhodaberger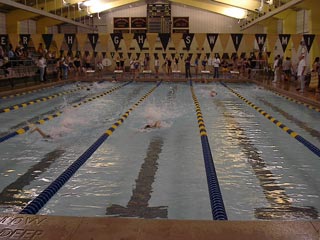 Butler Pool Records...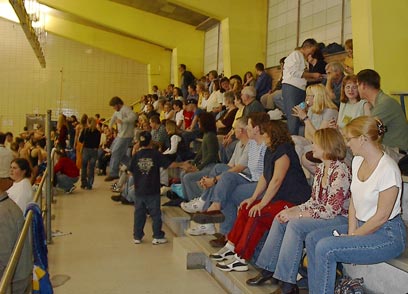 BUTLER TEAM RECORDS...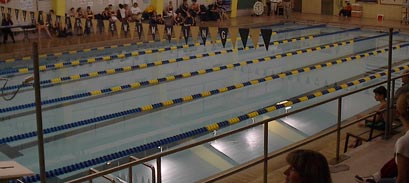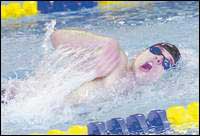 5 minutes, 19.05 seconds
BHS Record...
2003-2004
2002-2003
More....
Copyright © 2000-2008 goldentornadosports.net
e-mail:
info@goldentornadosports.net