<![if !vml]>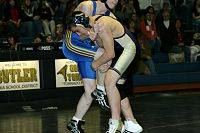 <![endif]>                                              <![if !vml]>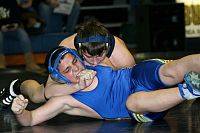 <![endif]>                                             
On Saturday Jan 9th, 2010 the Butler Junior High Wrestling team travelled to Shaler for the annual Titan Tournament.  There were a total of 15 teams at the tournament.  The "GT" placed 3rd in a very competitive tournament.   There were 5.5 points between the top 3 teams.  Without the injury to starting 145 lber Patrick Lokahaiser the tornado would have claimed the title.   Place winners for Butler were Connor Foust 3rd at 80 lbs, Cody Houston 3rd at 90 lbs,  Matt Sarvey 3rd at 95 lbs,  Zack Hutchinson 4th at 95 lbs,  Korey Caudill 3rd at 105 lbs,  Jacob Olenick 3rd at 138 lbs, Will Bortmas 2nd at 145 lbs,  Patrick Lokhaiser 4th at 145 lbs (did not lose a match but was forced to injury default in semifinals and consolation finals due to an injury.) Ryan Hannon 2nd at 155lbs,  Zack Weaver 4th at 165 lbs,  Bryant Butler 4th at 185lbs, and Matt Kenyon 3rd at 250 lbs.  
The non-starters for Butler (which includes some very good wrestlers) were all entered in the tournament as Butler-A (alternate) team.  Butler A team was able to place 7th.   This shows the depth and talent of our entire team.  As a whole there were 28 wrestlers who won at least one match (including exhibitions).   As well as the starting team nearly winning the title without having a single champion. 
The Golden Tornado will return to action Wednesday night at Fox Chapel before hosting their 4th annual Junior High Duals Tournament.  This should be a hotly contested tournament.  Teams include Butler Area, North Alleghany Gold, North Alleghany Black, Hopewell, Shaler, and Fort LeBouf.   The tournament will start at on Saturday at the Butler Intermediate High School gym and run until approximately .  Come and support the guys! 
<![if !vml]>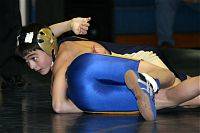 <![endif]>                                  <![if !vml]>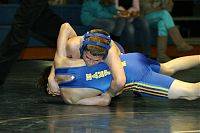 <![endif]>