Butler Junior High Cross Country
Thank you for your interest in the Golden Tornado Sports. This site, www.goldentornadosports.net, is dedicated to bringing the viewer as much information as possible about each and every sport supported by Butler Athletics. All information regarding Butler Athletics is generated by students and parents who seek to provide the very best updated material for all to view. We invite you to submit any appropriate material by clicking the below address and attaching, doc.'s, photo's and other pertinent information related to the sport of your choice. Thank You.

more info...


2009

Butler: 25 Hampton : 30
Butler: 15 West Allegheny: 44
North Hills Butler: 24 NH: 34
Seneca Valley Butler: 15 SV: 40
Fox Chapel Butler: 20 FC: 40

Butler 16 Knoch: 44


Lost to Shaler Butler: 31 Shaler: 24
Lost to Pine-Richland Butler: 30 Richland: 29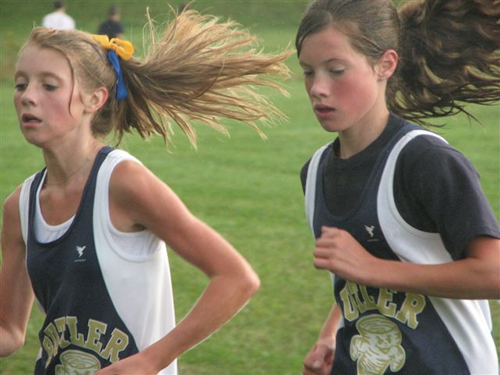 2007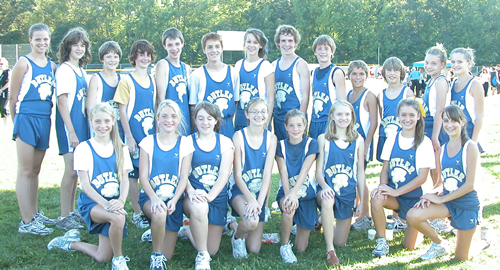 Girls 2nd at North Allegheny Invite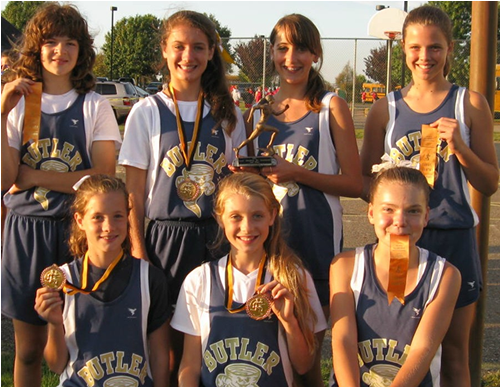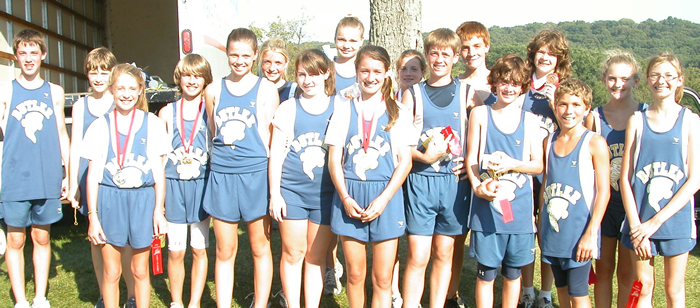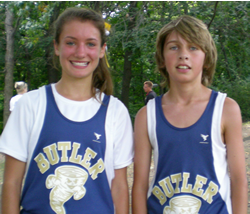 Top Medalists
Junior High Cross Country vs. North Hills



2006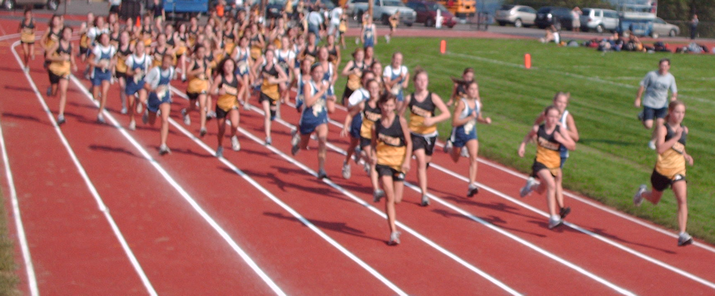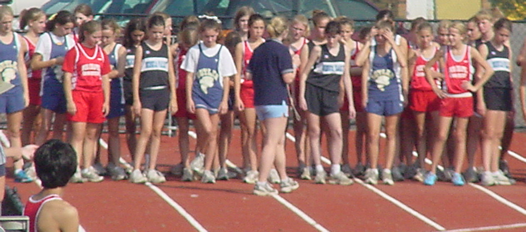 Past Accomplishments
Jr. High Cross Country
Butler 18, Hampton 38 (boys); Hampton 18, Butler 37 (girls) - The Tornado's Ben Porter won the boys race in a time of 10 minutes, 36 seconds while the Talbots' Elaina Belouris won the girls race in 12:16. Chloe Huey was the top Butler runner with a fifth-place finish in 12:36.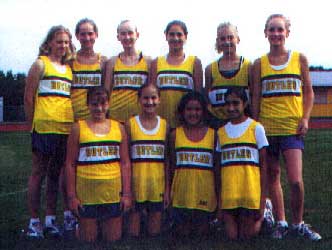 Junior High Girls Cross Country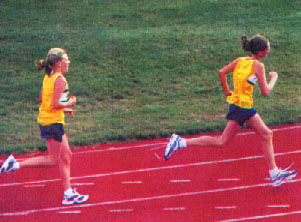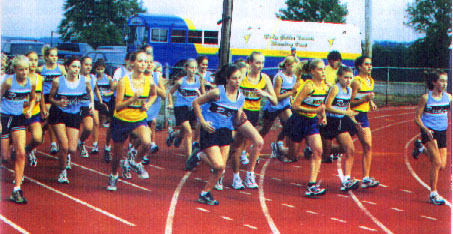 Thank you for your interest in the Golden Tornado Sports. We're upgrading our stat pages to provide you with better information. This site, www.goldentornadosports.com, is dedicated to bringing the viewer as much information as possible about each and every sport supported by Butler Athletics. All information regarding Butler Athletics is generated by students and parents who seek to provide the very best updated material for all to view. We invite you to submit any appropriate material by clicking the below address and attaching, doc.'s, photo's and other pertinent information related to the sport of your choice. Thank You.