Butler Golden Tornado Hockey



click above for more info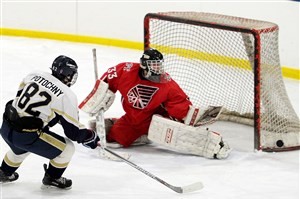 Butler 6 Central Catholic 5

Butler Hockey looking to get back
to the "Big Show"...

Butler 9 Shaler 5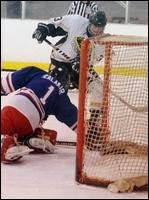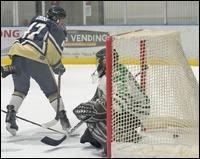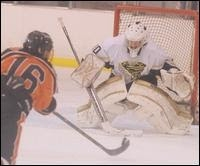 Butler -1 Bethel Park -0
Butler 5 Pine Richland 4
Hockey
Butler - 1 Bethel Park - 0
Butler - 4 Pine Richland - 2
Butler - 5 Pine Richland -4
Butler - 9 Shaler - 5
Butler - 6 Central Catholic 1
Butler - 6 Pine Richland 3
Butler - 5 Shaler - 2

2015
Hockey
Butler 9 State College 0
Butler 4 Central Catholic 2
Butler 4 Bethel Park 3
Butler 6 Penn Trafford 1
Butler 6 Upper St. Clair 1
Butler 4 Pine Richland 2


2014

Butler hockey cruises to 9-0 victory
Brendan Ackelson helped the Butler hockey team start the season with a heavy offensive outburst at Ice Connection.
Ackelson scored in every period to help the Golden Tornado
defeat State College 9-0. Marcus McCall, Connor Scott and Trevor Gilliland also scored twice for Butler (1-0).
The Golden Tornado outshot State College 36-25. Butler goalie Clay Bachman made 25 saves to earn the shutout.







2013