Butler Varsity Soccer
schedule/results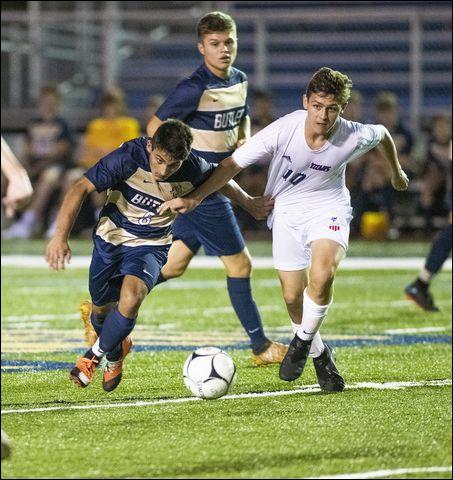 Butler 3 Shaler 1


Soccer (Boys) schedule/results
Butler 1 North Allegheny 0
Butler 2 Seneca Valley 1
Butler 6 North Hills 1
Butler 6 Knoch 1
Butler 3 Shaler 0
Butler 3 Pine Richland 0




past seasons...


Butler 8 North Hills 0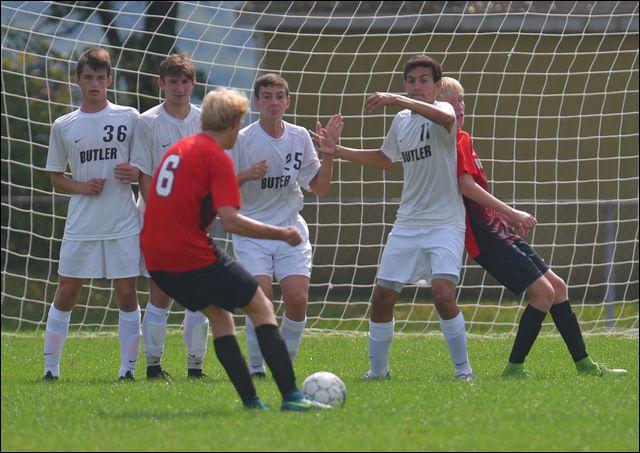 DAVE PRELOSKY/ BUTLER EAGLE
A Butler wall, from left, Peyton Seybert, Alec Livermore, Luke Shook and Remy Pardo line up to help stop a shot
by North Hills' Josh Kummer (6) during the Tornado's 8-0 soccer victory.
Luca Fusca scored a pair of goals and the Butler boys soccer team rolled to an 8-0 victory over North Hills.
The Golden Tornado (4-1, 3-0) have outscored their section opponents 15-1 thus far. Emery Douthett and Nathan Weimer both had a goal and assist. Tate Mohney had two assists while Alec Livermore, Josh Burlingham, Remy Pardo and Chris Werth had single tallies. Adam Blose and Jordan Stutz added assists in the victory.
Butler 5 Shaler 0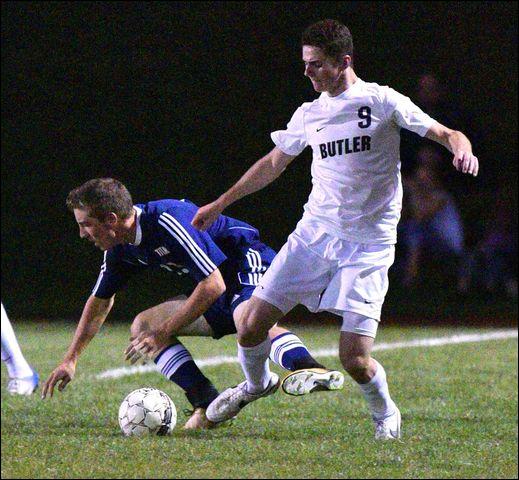 Butler 2 Pine Richland 1
Butler wins in overtime Stewart header lifts Tornado
Justin Stewart headed in a goal off a set piece taken by Tate Mohney with two minutes remaining in the second overtime as Butler's boys soccer team edged Pine-Richland, 2-1. Mohney scored a goal early in the first half. Andrew Chwalik earned the win in net for Butler (3-1, 2-0).

Butler edges Seneca Valley Tornado earn 2-1 boys soccer win vs. Raiders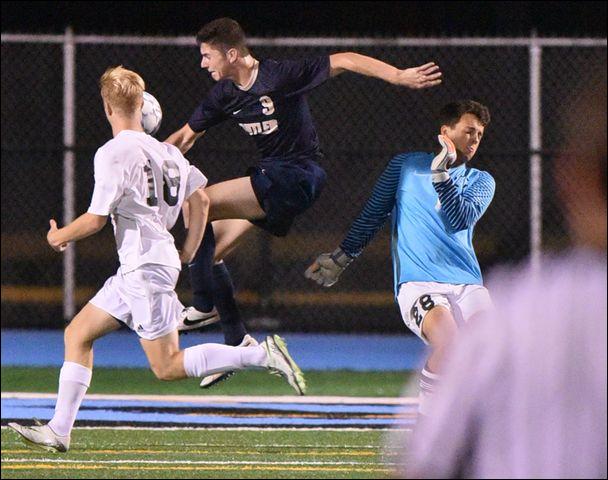 DAVE PRELOSKY/ BUTLER EAGLE
Butler's Justin Stewart (9) jumps in the air before scoring a goal during the Golden Tornado's 2-1 win over Seneca Valley .
Tate Mohney scored with less than 10 minutes left in regulation as Butler's boys soccer team earned a 2-1 win over Seneca Valley at NexTier Stadium. Justin Stewart gave the Golden Tornado (5-2, 4-1) a 1-0 lead in the first half when he scored off a pass from Peyton Seybert. Seneca Valley (4-2-1, 3-2) tied the score with 13 minutes left in the game on a goal by Louis Newell. Andrew Chwalik was the winning goalkeeper.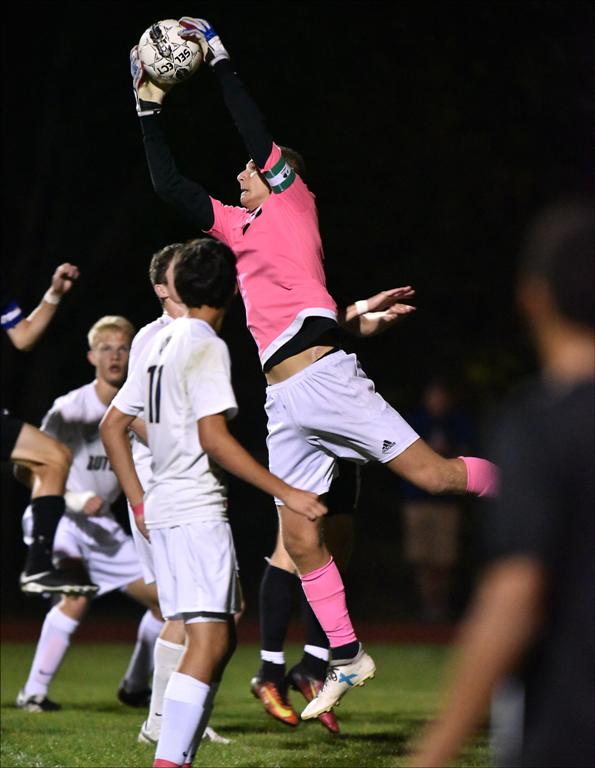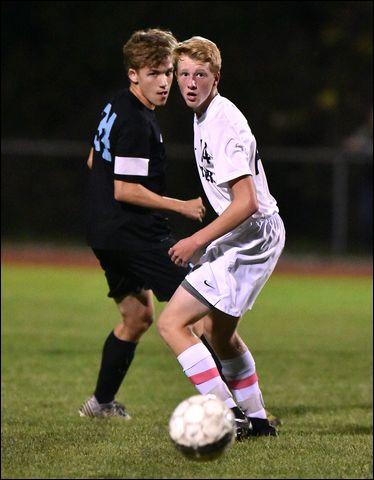 Soccer (boys) schedule/results
Butler 2 Ambridge 1
Butler 5 Shaler 0
Butler 2 Pine Richland 1
Butler 8 North Hills 0
Butler 2 Seneca Valley 1
Butler 4 North Hills 1
Butler 4 Freeport 0
Butler 3 Hampton 0
Butler 4 Shaler 2


2016
Soccer (Boys) schedule/results
Butler 2 Ambridge 0
Butler 4 Kiski 0

2015
Soccer (Boys)(schedule/results)


2014
Butler 2, North Hills 0
The Golden Tornado took a big step toward a second-consecutive WPIAL playoff appearance as Anthony Werth scored both goals in the win.
Werth has now scored 10 goals in the last four games for Butler (9-4-2, 6-4-1), which moved into third place in the section.

Soccer (boys) ...schedule/results
Butler 1 Hopewell 0
Butler 8 North Catholic 0
Butler 1 Shaler 0
Butler 3 Pine Richland 0
Butler 2 Hampton 0
Butler 3 Pine Richland 0
Butler 5 Shaler 1
Butler 5 Gateway 1
Butler 2 North Hills 0
Butler 4 Brashear 0


2013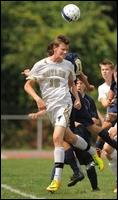 Butler -1 Hopewell - 0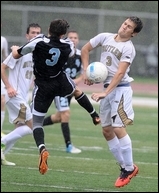 Butler - 4 Hampton - 3